Travis Spader wins 8 motos at RD 3 ATV MX Nationals
BCS riders Travis Spader and Nicole Gates have impressive showings at Round 3 of the ATV MX nationals
West Springfield, MA (5/7/12) – Travis Spader made the trip to round three of the ATV MX nationals being held in Leonardtown, MD at Budds Creek MX. Travis was set to run 4 classes, OPEN A, 4 Stroke A, 25 plus and 30 A. Racing kicked off on Saturday with with Spader taking first moto wins in all four classes.
Spader won 8 straight motos to claim 4 overall wins in Open A, 4-Stroke A, 25+, 30-A
During Saturdays motos, Travis was setting consistant and fast lap times, setting the bar high for what would be record setting weekend for any ATV racer. With the Sundays events geting started Travis did what he needed to do and followed up Saturdays performance with 4 more impressive moto wins. Being the first rider in ATV history to be able to win 4 class overalls in one weekend as well as 8 motos
Nicole Gates was making her 2012 ATV MX national debut on Saturday and Nicole got off to a great start and was running stong in the Womans class against some tough competition. She was sitting in third place until an old knee injury began to surface and slow her down. Nicole was able to hang on and take a solid third place finish.
At the start of Sundays race Nicole showed the heart and determination that it takes to win. The gate dropped and she battled with for the lead for a lap or two, Once out front she went on to take her first ever National moto win. Nicoles 3-1 finish was enough to earn her a 2nd overall for the weekend, a career best at the nationals.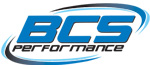 www.bcsperformance.com 1 61 Wayside Avenue West Springfield MA 01089 413-736-2201